I am a vinyl DJ in the Reno/Tahoe area. I am currently bookings gigs for August, 2023 and beyond.  
Booking: email: christopher@baus.net or DM on IG @cathodebias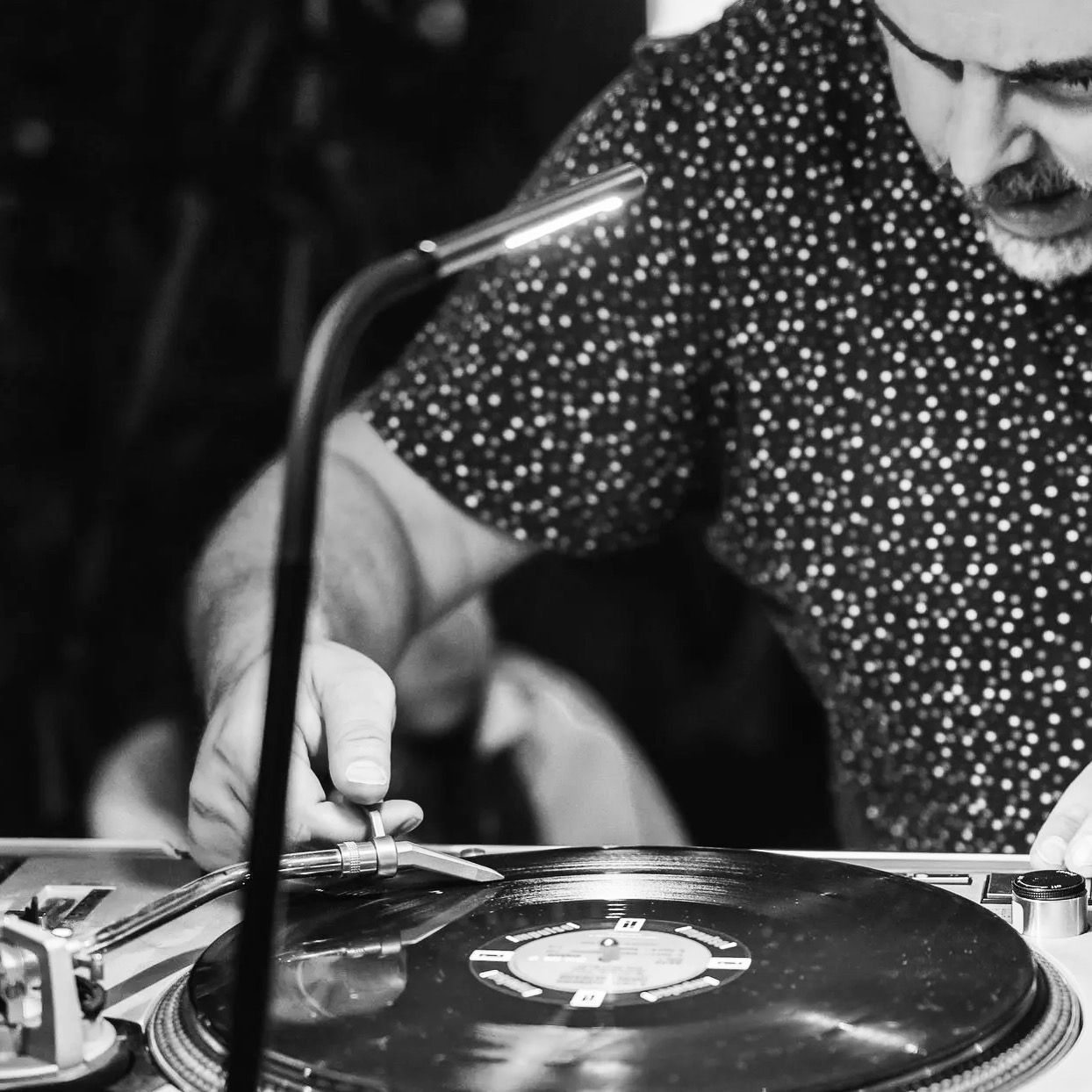 My sets are all vinyl, all analog, with no effects or digital helpers. This style of DJing goes back to the 70s disco, early hip hop, and house eras. Most of my collection consists of 40+ year old 12" single and dance records which in some cases are quite rare.
If you are looking for a super slick and highly produced dance mix, I am probably not the right person for you. If on the other hand if you are looking for vintage vinyl experience by someone who cares deeply about the music, vinyl, and vintage sound systems, then I may be the right person for you.
While I am open for wedding sets, I am NOT a wedding MC and you would have to hire a MC separately if you wanted.
Please contact me to determine if I can my services can match your needs.
I have a few different sets prepared:
Early dance, funk, and disco
This is a bit of deeper dive into funk, early dance and disco music. The music is on the lighter side and meant more as background music for dinner and cocktails. The tempo builds through the set starting with early funk and ending with 90s pop and house.
80s hits
This set is all 80s hits and bangers, with few obscure or deep cuts. There is definitely a vinyl DJ culture of deep digs, which I appreciate, but I also appreciate the universal recognition of classic dance or pop track.
In this set I play all the 80s favorites: Depeche Mode, New Order, Michael Jackson, Madonna, Bruce Springsteen, Cars, Talk Talk, etc.  
Jazz and Fusion
I often open and close my sets with jazz and 70 fusion. I have an extensive collection of jazz standards and more funkier fusion
Vinyl Collection
I have over 3000 records, with a significant number of them being 70s/80s/90s 12" Disco, Pop/Rock, and Dance singles. I prefer to buy entire collections and have grown my own collection by acquiring collections.
Vintage HiFi Sound System by Cathode Bias
If you don't have a vinyl PA system, don't worry, I can bring my own. I can either connect my mixer to your PA system or bring an entire vintage HiFi PA system. This system is sufficient for medium sized rooms approx. under 2000 sq ft.  The system includes:
Two refurbished Technics 1200MK2 Turntables
Pioneer DJM-250MK2 mixer
Vintage McIntosh or Fisher Tube amp (with modern backup)
Vintage Klipsch or Altec horn speakers
Rhythmic F12G powered subwoofer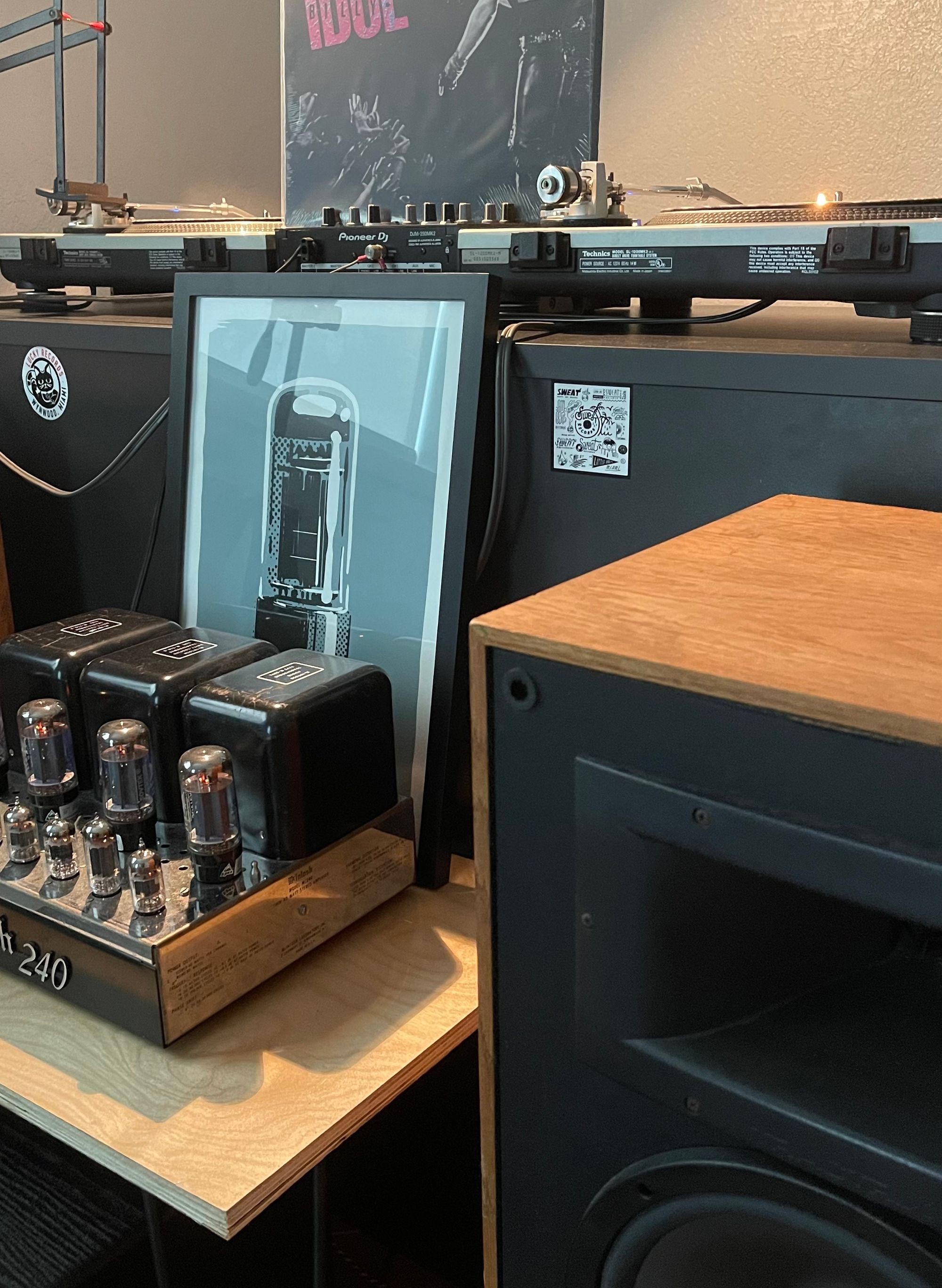 Background
I've been into vintage HiFi and tube amps for over 20 years, and during the pandemic, I bought a turntable. Since then I've gone deep into vinyl collecting.
I purchased a collection which included a few hundred 70s and 80s 12" singles. I put the singles aside for awhile, but one night I started playing them. It was a ton fun and decided to pursue live vinyl mixing as a hobby.
I started vinyl DJing in Wynwood and Coconut Grove Miami, playing both ambient and party sets at both indoor and outdoor venues.