Our mission is to promote deep listening of recorded music in both private and public spaces. We believe music is a powerful force which can enrich our lives and connect us to one another, but its value is often overlooked in today's fast-paced and distracted world.
Through our products and services, we aim to help people rediscover the joy and beauty of listening to music with intention and attention. Whether at home or in public, we strive to create environments which foster a deeper connection to the music and to each other.
We are committed to providing high-quality audio equipment and resources which enable people to fully immerse themselves in the music they love. We believe by encouraging a culture of deep listening, we can inspire people to engage with music in new and meaningful ways, and ultimately, help build a more vibrant and connected community of music lovers.
Events
Links
Brunch with Cathode Bias playlist (Spotify)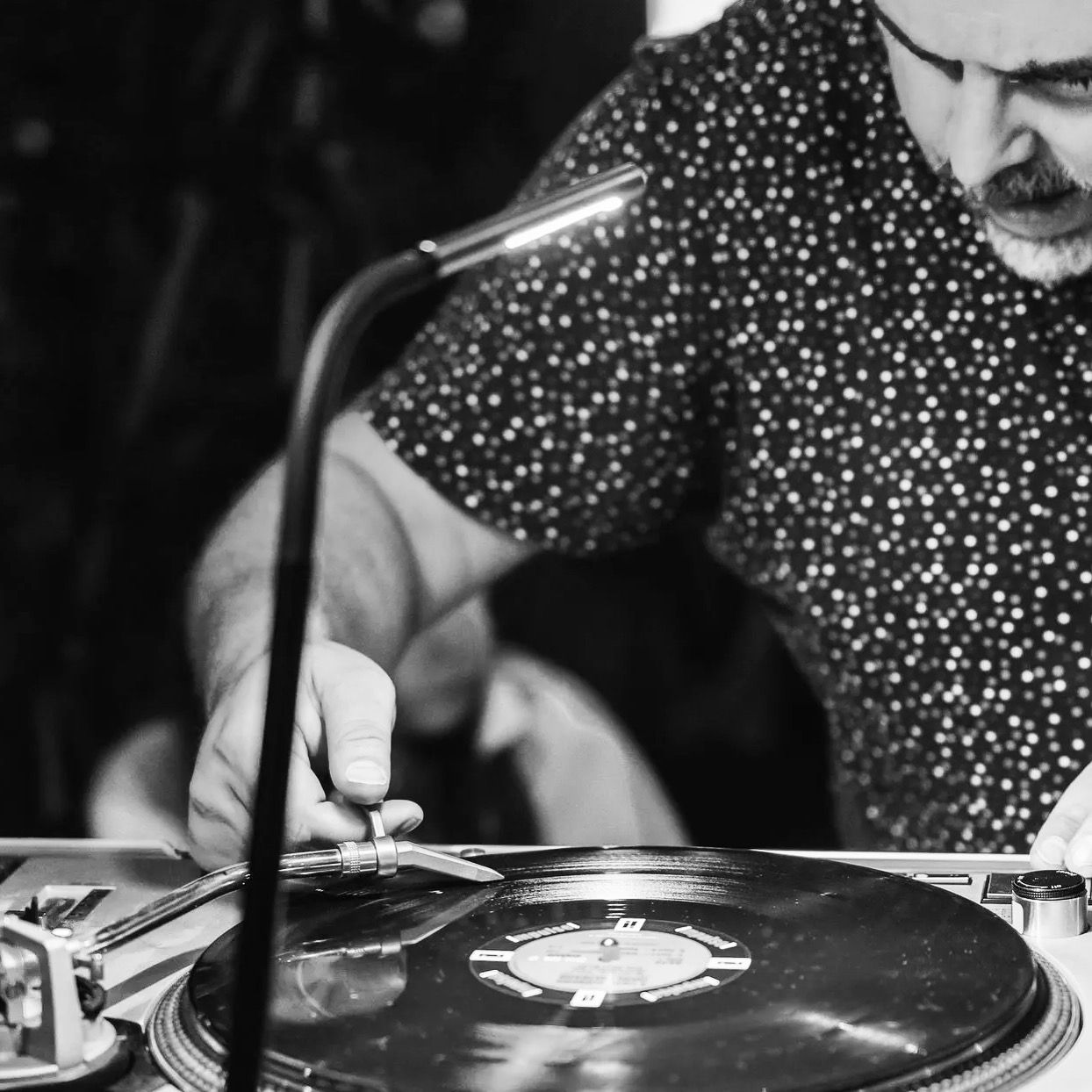 From our Founder, Chris Baus
Music and audio systems have been a life long interest. I bought my my first real HiFi pieces in high school: Klipsch KG1 speakers and a (now rare) KG SW subwoofer.
In 2000 (after I bought my first house), a friend of mine, who is also a HiFi collector, lent me a Leak Stereo 20, and I fell in love with the quality of the piece.
The first tube amp I owned was a Fisher 400 receiver. In 2006 I made my first big purchase with a significant portion of a collection which included Dyanco, Fisher, Scott, Marantz, and McIntosh tube pieces, plus others. I still have some of that gear today.
Up until 2020 I primarily listened to digital sources, and tried to avoid the vinyl rabbit hole. During the COVID pandemic, I got bored, and bought a turntable, and fell deep into vinyl collecting.
In 2021 after failing to find qualified technicians who could turn gear around in a reasonable amount of time, I decided to learn how to do restorations myself. I've now completed many tube amp restorations.
In 2022, after moving to Miami, I became more interested in vinyl DJing and was fortunate to land multiple gig including in Wynwood, Miami. This cemented my interest in combining vintage HiFi and modern PA systems and DJ equipment.
Cathode Bias, Inc. was formed in 2023 to promote the idea of deep listening through listening room hardware, an experimental listening room in Reno, NV, and consulting services to the emerging listening room industry.
Looking to restore a vintage tube amp? Start here!
Here's info on my first project. Could be useful for someone starting out.
For Sale
Contact me at christopher@baus.net or DM on IG @cathodebias
Spendor SP 9/1 Speakers - $2950 Pick up in Tahoe or will deliver to N. Cali / N. Nevada
Collection Inventory
Preamps
McIntosh C11 - Original condition including telefunken 12ax7 tubes. Works correctly, but could require recap if put into service
Marantz 7 (early production green) - In use as preamp in Miami
Marantz 7 (later production with case) - In use as preamp in Tahoe office. Phono distorts with significant bass. Could use PS recap
Marantz 7 - Power supply rebuilt. In use in Miami
Pioneer DJ mixer - traditional DJ mixer with cross fader
Ecler WARM2 DJ mixer - Analog rotary DJ mixer
Integrated Amps and Receivers
Fisher KX 100 - restored and working correctly. Garage system in Tahoe
Fisher KX 200 - restored and working correctly. In use Tahoe living room
Fisher 800b - Original condition requires full restoration
Fisher X-101B - Restored
Knight KG-400 - Currently undergoing full restoration in Tahoe
Power Amps
Altec 1568a (3) - Powering main speakers in Miami listening room
Custom Stereo 45 SET Amp - Miami
Marantz 8 - Power supply restored. Working correctly in Tahoe office
Marantz 8b - One output transformer is open. Searching for OPT
McIntosh MC240 - Restored
Bottlehead 2a3 SET monoblocks - Working correctly in Tahoe office
Sound Valves M60 monoblocks - 60hz hum. Need restoration
OSD Class D Subwoofer amp
OSD Class D multi-channel amp
Turntables
Technics SP-15 w/ Denon DL-103R
Denon DP-60L
Yamaha YP-800
Yamaha P-450
Marantz 6100
Dual (low end model)
(2) Technics SL-1210 MK2 (Very nice condition with original boxes)
(4) Technics SL-1200 MK2 (Two very nice, two need restoration)
Speakers
Klipsch KG 2.2
Klipsch KG 2.2
Klipsch KG 5.2 (brown)
Klipsch KG 5.2 (black) (needs replacement woofer (have replacement))
Sony SM 3
Sony SM 7
Meadowlark Kestrel 2
Spendor SP9/1
Fostex 206ES-R in bass reflex cabinets
Rythmik F12G subwoofer
Fostex FW800HS Superwoofer
Fostex T925 tweeter pari
Altec 416-8z pair alnico woofer currently not in cabinets
Altec 416-8a pair (in 6.5 cu ft ported enclosure)
Altec 806-16 ohm pair compression drivers
Altec 811b pair horns
Altec 288c 24 ohm compression driver
Altec 288g 8 ohm compression driver
Altec 288c 24 ohm pair compression driver
Altec pair 803b horns
Altec 604 8G in 9 cu ft Baltic Birch 620 clone cabinets
Altec 604 E  pair currently not in cabinets
Replica Altec 1505b pair wood horns
Fostex 3" full-range
Tuners
Reel to Reel
Project Queue
Marantz 8b bad OPT. Looking for replacement
Fisher 200 tuner clean and replace filter caps
Fisher 800b recap and clean
Pioneer RT-701 recap
Favorite Albums
Karma - Pharoah Sanders
My Life in the Bush of Ghosts - Brain Eno, David Byrne
Entroducing... - DJ Shadow
Promises - Floating Points, Pharoah Sanders, London Symphony Orchestra
Colores - j Balvin
Study in Brown - Clifford Brown, Max Roach
The Mirror Conspiracy - Thievery Corporation
In My Tribe - 10000 Maniacs
Afro Cuban All Stars - A Toda Cuba le Gusta
Deeper Listening
Acid - Ray Baretto
Expansions - McCoy Tyner
Freedom of Choice - Devo
Music for Zen Meditation - Tony Scott
A Love Supreme: Live in Seattle - John Coltrane
A Love Trilogy - Donna Summer
Super Ape - Lee "Scratch" Perry
Drum Suite - Art Blakey and the Jazz Messengers